Bantay Kalikasan and Partners Protect the Environment
June 7, 2017
SBMA Ecology Center continues its advocacy in protecting the environment through the 2nd Recyclable Collection Event in collaboration with Bantay Kalikasan – the environmental arm of the ABS-CBN Lingkod Kapamilya Foundation, Inc, (ALKFI) and other partners.
Amethya Dela Llanna, OIC, Head Regulatory Group Manager of SBMA Ecology Center, believed that this event was a great opportunity to create awareness about the importance of recycling which helps in reducing county's waste problem and at the same time putting to the fore the advocacies of ALKFI's projects – Bantay Langis and Bantay Baterya.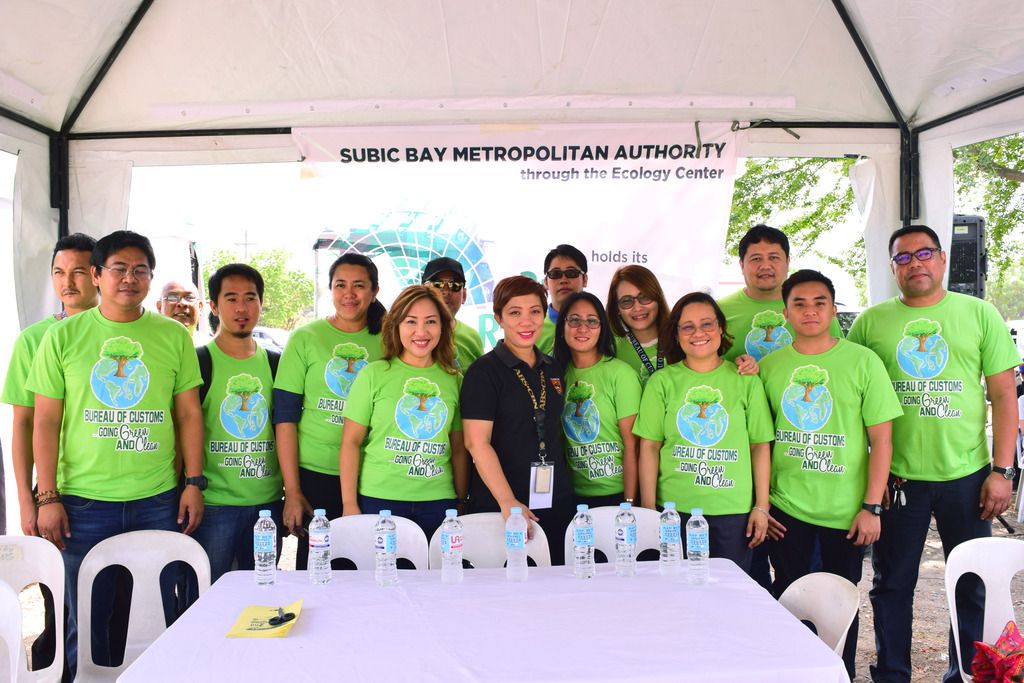 Sixty companies from various industries participated in collection of recyclable materials and hazardous wastes. Busted lamps/bulbs, used lead acid, batteries, used oils, e-waste, papers, cartons, plastic, and metals are amongst the recyclable materials that were donated.

Used oil

Used batteries

Busted lamps

Cartons and other recyclables

Petbottles
Ish Panganiban, ALKFI Senior Marketing Officer, expressed her gratitude to all who joined and supported the event, "Nagpapasalamat ako sa lahat ng locators ng SBMA Subic Free Port Zone na piniling magdonate ng kanilang basura, sabi nga nila, talagang may pera sa basura."
Through the partnership of ABS-CBN Lingkod Kapamilya with the treatment storage and disposal facility, the collected hazardous materials will be properly recycled and treated. The monetary value collected from the recyclable materials will be used to fund the operations of the environmental endeavors of ALKFI's Bantay Kalikasan.
The event was made possible through the cooperation of DENR-EMB Region 3, Bureau of Customs, SBMA Ecology, Property, Procurement & Management Department, SBMA SeaPort Department, SBMA Tourism Dept, Maintenance & Transportation Dept, Law Enforcement Dept, Media & Productions Dept & SBMA Finance Group.
The 3rd Recyclables Collection event is slated on October 2017.
Stories of Hope