10 Reasons Why Okada Manila's Community Outreach Project in Tondo, Manila, was Awesome!
June 5, 2017
The 2017's Mother's Day Weekend was an extraordinarily fun day for three hundred (300) families of Tondo, Manila as Okada Manila and ABS-CBN Lingkod Kapamilya's Bantay Bata 163 conducted a Community Outreach Project at the Amado V. Hernandez Elementary School.
On May 13, six hundred (600) kids with beaming smiles and three hundred (300) of their parents braved the summer heat for a day of fun, enjoyment and laughter. Check out ten reasons why the outreach was extra special;
Tondo Kids got new playmates
​Okada Manila and Bantay Bata 163 employees bonded with the kids of Tondo, Manila, playing traditional Filipino games and dancing to the tunes of the latest beats. Everyone shared smiles and laughter was abound, as all participants enjoyed each other's company.

Kids, Parents, and Okada Employees Entertained and were Entertained!
Kids were in awe with Jollibee dancing to the latest popular songs, everyone was enthralled with the performance of magician Boy Samson, and Okada Manila's beautiful employees performed an impromptu dance number, captivating everyone in attendance.​

3. Parents learned about positive discipline
While the children were playing with their new playmates from Okada Manila, parents were given free parenting seminars by Bantay Bata 163 social workers -- educating them on non-violent parenting but still instilling positive discipline for future Filipinos.

Families got free medical check-ups and medicines
Parents and children were given much-needed medical and dental check-ups, and administered with the appropriate medicines. ​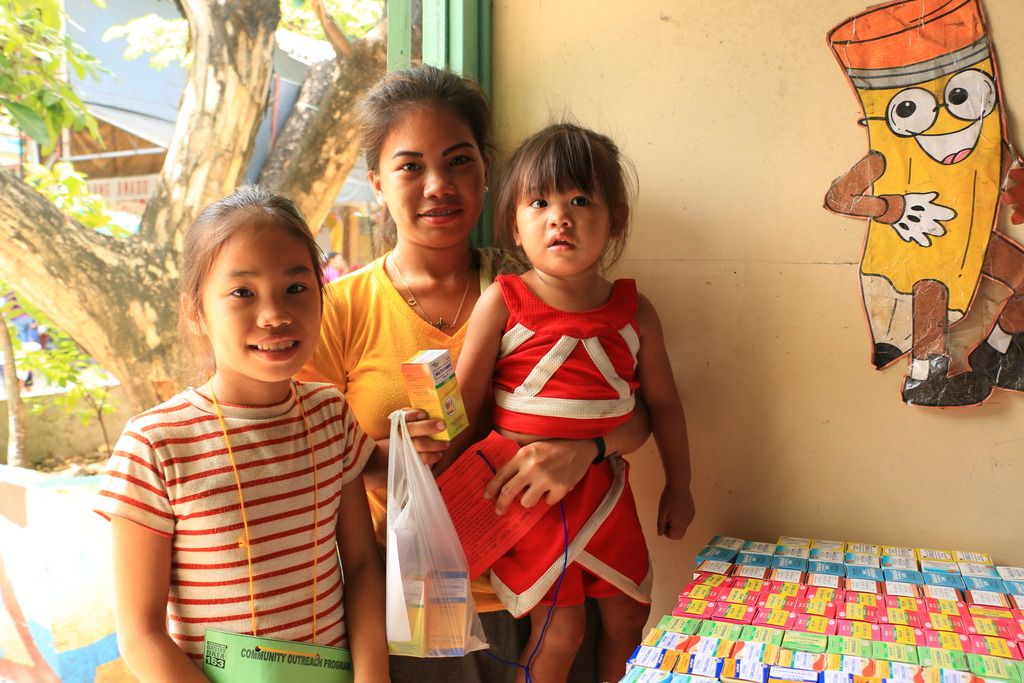 Melanie Cayago expressed her joy as she received free medicine for her daughter, saying; "Malaking tulong po itong libreng gamot para sa anak kong may sakit. Nagpapasalamat po ako na nakarating po ang tulong dito sa amin." (This fre medicine is a big help for my daughter who is sick. I'm thankful that your help was able to reach us.)
Eye check-ups and prescription eyeglasses were given to those who needed them
Parents also availed free eye check-ups, and eyeglasses were given to those who urgently needed them.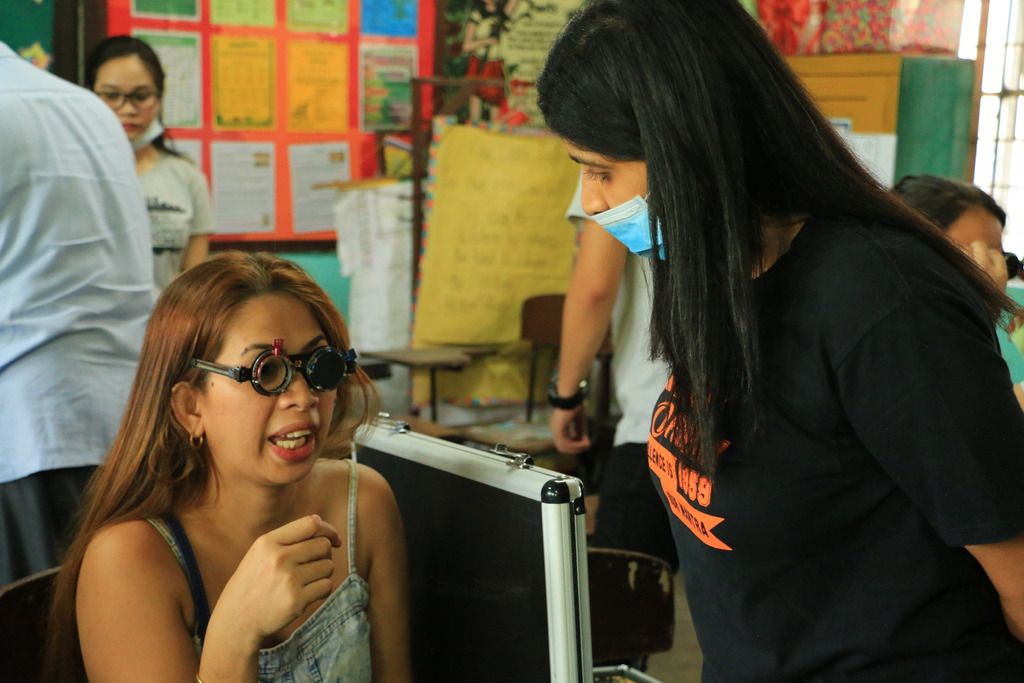 Gina Maliksi, a sewer, was one of the recipients of the free eye consultation and eyeglasses. She was thankful for the once in a lifetime opportunity, as she could not afford to buy herself eyeglasses.
No more aching tooth for kids!
Kids who needed tooth extraction underwent the procedure, and dental cleaning was also given to them.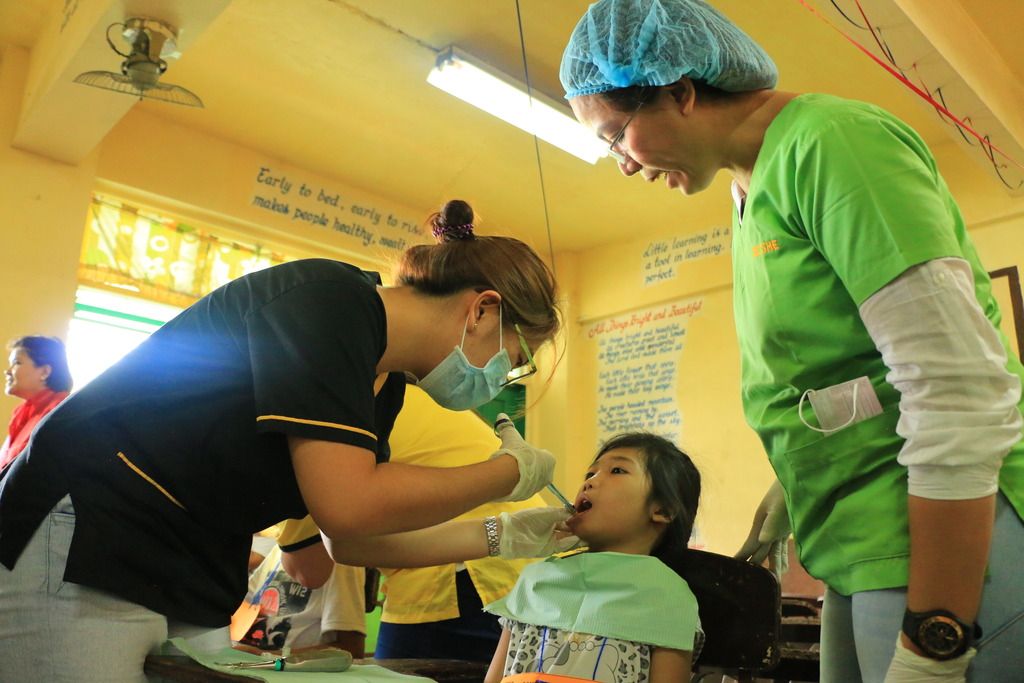 Ten year old Riza Nior, was brave enough to underwent tooth extraction procedure.
All families brought home gifts!
New toys, food packs, and grocery items were given to 300 families, through the generosity of Okada Manila and ABS-CBN Lingkod Kapamilya's Bantay Bata 163. ​

Moms were surprised with roses!
In celebration of Mother's Day, Okada Manila's gentlemen in attendance serenaded and gave flowers to the Moms in attendance.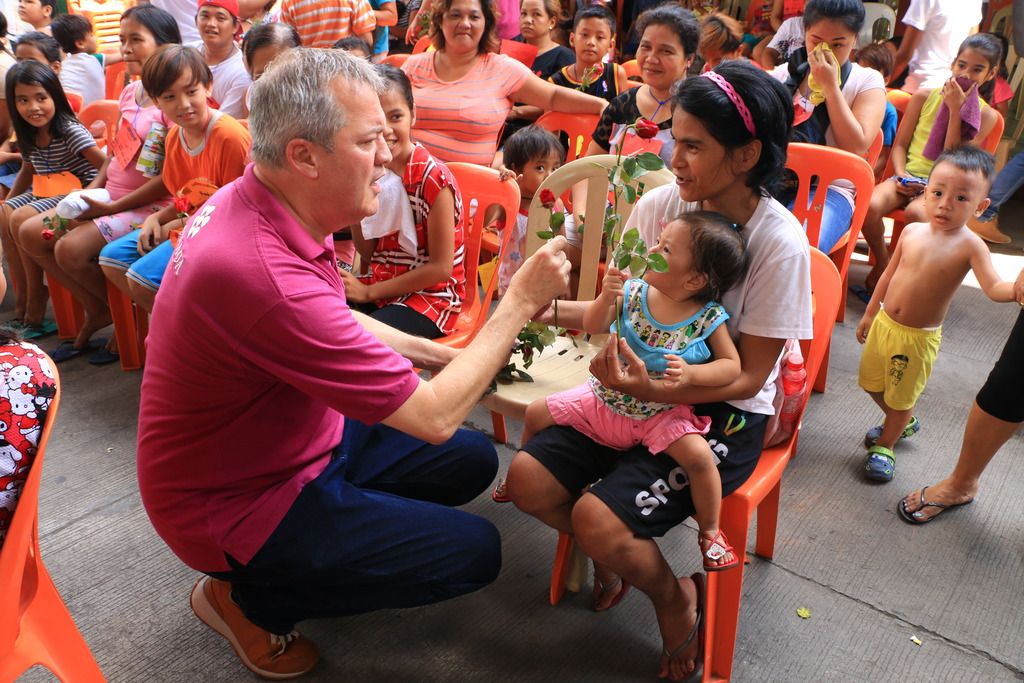 Steve Wolstenholme, Managing Director of OKADA, Manila, knelt down and handed over a rose to a thankful, and blushing, mother.
The "Kapamilya" Spirit was abound
Okada Manila employees and Bantay Bata 163 extended their help to some of the poorest of the poor in Manila, is an outstanding example of the Kapamilya spirit. The kind employees went out of their way to accompany the families in carrying their gifts, and babies, up to their homes – making sure everyone was safely home and their gifts reaching their families waiting.

Okada Manila and Bantay Bata 163 will continue to bring joy to other places!
Okada Manila, together with ABS-CBN Lingkod Kapamilya's Bantay Bata 163, will continue to reach out to more families and communities, promoting appropriate care by strengthening the prevention of violence against children. ​
We would like to thank the following for making all of these possible:
Ms. Shariza Relova of Okada Manila
Mr. Mark Alfred Gutierrez of Okada Manila
Mr. Boy Samson
Dr. Maricris Lim, President of Philippine Society of Public Health and Occupational Optometry
Ms. Sairah Mandia, President of the Inner Wheel Club of Muntinlupa – Filinvest, District 383
Dr. Leah Verano
Ms. Mary Joyce Magboo Horca
Ms. Jonna Mharis Cruz De Leon
Mr. Johannes Castillo Estabillo
Ms. Shalene Haresh Mahtani
Mr. Ronald Gideon Lapuz Herrera
Stories of Hope
Alyssa Marie Gerolao, Bantay Bata 163 scholar